East West All Star Game
---
Outstanding High School cheerleaders are nominated to cheer the AllStar Football game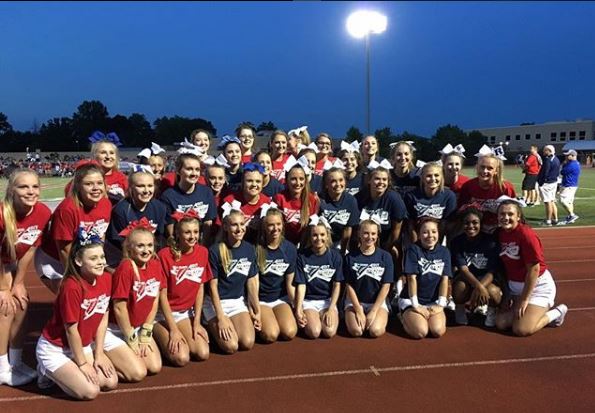 The Annual East-West Northern Ky All Star football game is usually held the 1st Thursday in June 7pm at Dixie Heights HS.
The East team consists of schools from: Bellevue, Bishop Brossart, Campbell County, Cov Cath, Dayton, Dixie, Highlands, Holmes, Newport, New Cath
The West team consists of schools from: Beechwood, Boone, Conner, Cooper, Holy Cross, Lloyd, Ludlow, Ryle, Scott, Simon Kenton
AND Since Cov Cath doesn't have cheerleaders this opens up a few spots for the schools that don't have football teams and our NKCCA member school cheerleaders that are not included in the above list.
This is an honor for a Football player to be named to the AllStar team and we an honor & a tradition for NKCCA cheerleaders as well.
Cheer coaches nominate 2-3 Seniors from their team and if there are no Seniors, Juniors may be nominated.
Selected cheerleaders will be required to attend a few practices to prepare for the event. All cheerleaders will be recognized and will receive a tshirt.
We also need coaches – we can't do this without coaches (at least 2 per team) – if you would be interested in taking a little bit of your time to help prepare the teams, we would love to have you. It only involves 2-3 practices & the game. Coaching is open to NKCCA members only.  Send us a message if interested.